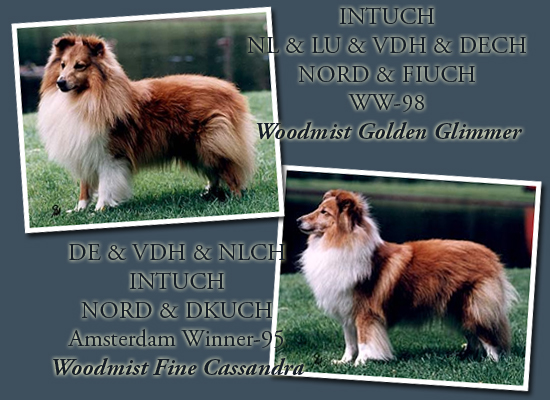 MultiCh Woodmist Golden Glimmer was the first Swedish sheltie ever to win the very sought after title 'World Winner'. He won this title in Helsinki in June 1998.
Woodmist Golden Glimmer was, together with his dam Multi Ch W'95 Woodmist Fine Cassandra, the breeds' Swedish most winning shelties in Europe. They were never lent to other European countries to be shown: we were fortunate to be able to travel with our dogs ourselves to shows.
(Photo Per Undén)
Woodmist Golden Glimmer 'Rodney', has 9 champion titles and the World Winner title. His dam has 8 champion titles and also the title Amsterdam Winner-95.
Golden Glimmer won Best in Group and had many placings in both Group1 and in Veteran. He was also Best Veteran in Show 1999. His dam, Cassandra, was placed several times in the Best Veteran Group.